Welcome to Hui & Kuah Pte Ltd - Your Trusted Overseas Study Agency
Are you contemplating the idea of pursuing your education abroad to expand your horizons and receive a top-tier academic experience? Look no further! Hui & Kuah Pte Ltd stands as a reputable and widely acknowledged overseas study agency. Our mission is to assist students, just like you, in embarking on an extraordinary educational adventure. With our extensive array of services and a team of seasoned professionals, we are dedicated to turning your aspiration of studying abroad into a tangible reality.
Overseas Study Agency – Your Gateway to Global Education Opportunities
At Hui & Kuah, we comprehend the intricacies and obstacles that come with the pursuit to study abroad. Our team, all of whom have firsthand experience with studying in foreign countries, will patiently steer you through the entire process. Whether you have questions related to your educational journey or require practical guidance for living abroad, we are committed to equipping you with all the essential information necessary for planning your overseas education.
Study Abroad Consultants – Your Trusted Advisors for a Seamless Journey
As reputable overseas study agency with a team of study abroad consultants, we are dedicated to offering you personalized guidance and support throughout your study abroad journey. With our expertise and official affiliations with prestigious institutions in countries like Australia, Canada, the USA, New Zealand, and the UK, you can rest assured that you will have a multitude of educational opportunities. We aid students in pursuing their desired courses and even facilitate the process of securing scholarships at various universities and colleges.
Investing in Overseas Education – An Excellent Choice for Your Future
We firmly believe that overseas education represents a prudent investment, unlocking a multitude of opportunities, and we're here to assist you with the expertise of our education abroad consultants. Our commitment to providing free consultations ensures that you have access to reliable and comprehensive information, empowering you to make well-informed decisions. Additionally, we organize overseas university fairs, creating opportunities for you to explore a wide array of options and establish connections with top-tier institutions.
Worries about financial constraints should not deter you. Our proficiency equips students to be better prepared, both mentally and financially, resulting in an outstanding 99% success rate in completing their study overseas education.
Choose Hui & Kuah Pte Ltd as your trusted Overseas Study Agency and let us simplify the process of selecting, applying, and embarking on your educational journey abroad. Together, we will make your study abroad experience simple, cost-effective, and worry-free, ensuring academic success every step of the way.
Contact us today to explore the endless possibilities of overseas study!
Your Expert Abroad Consultants - Guiding You Towards Success
Navigating the intricacies of studying abroad can be a daunting task, but you don't have to do it alone. At Hui & Kuah Pte Ltd, our dedicated team of experienced study abroad consultants are here to provide you with expert guidance, ensuring a seamless journey towards your educational goals.
Our abroad consultants will assist you throughout the entire process, from helping you choose the right destination and university to provide invaluable insights into scholarship opportunities and program selection. We stay up-to-date with the latest trends and developments in international education to ensure that you receive the most relevant and accurate information.
We pride ourselves on our commitment as a reputed overseas study agency to providing you with comprehensive, reliable, and up-to-date guidance. Whether you have questions about admission requirements, visa procedures, or accommodation options, our study overseas consultants are here to answer your queries and provide the necessary support.
By partnering with Hui & Kuah, you gain access to a wealth of resources and connections that will enhance your study abroad experience. We are dedicated to helping you make the most of your educational journey, enabling you to achieve academic success and personal growth.
Let our trusted abroad consultants be your guiding light as you embark on this life-changing adventure. Contact us today to start your journey towards a brighter future!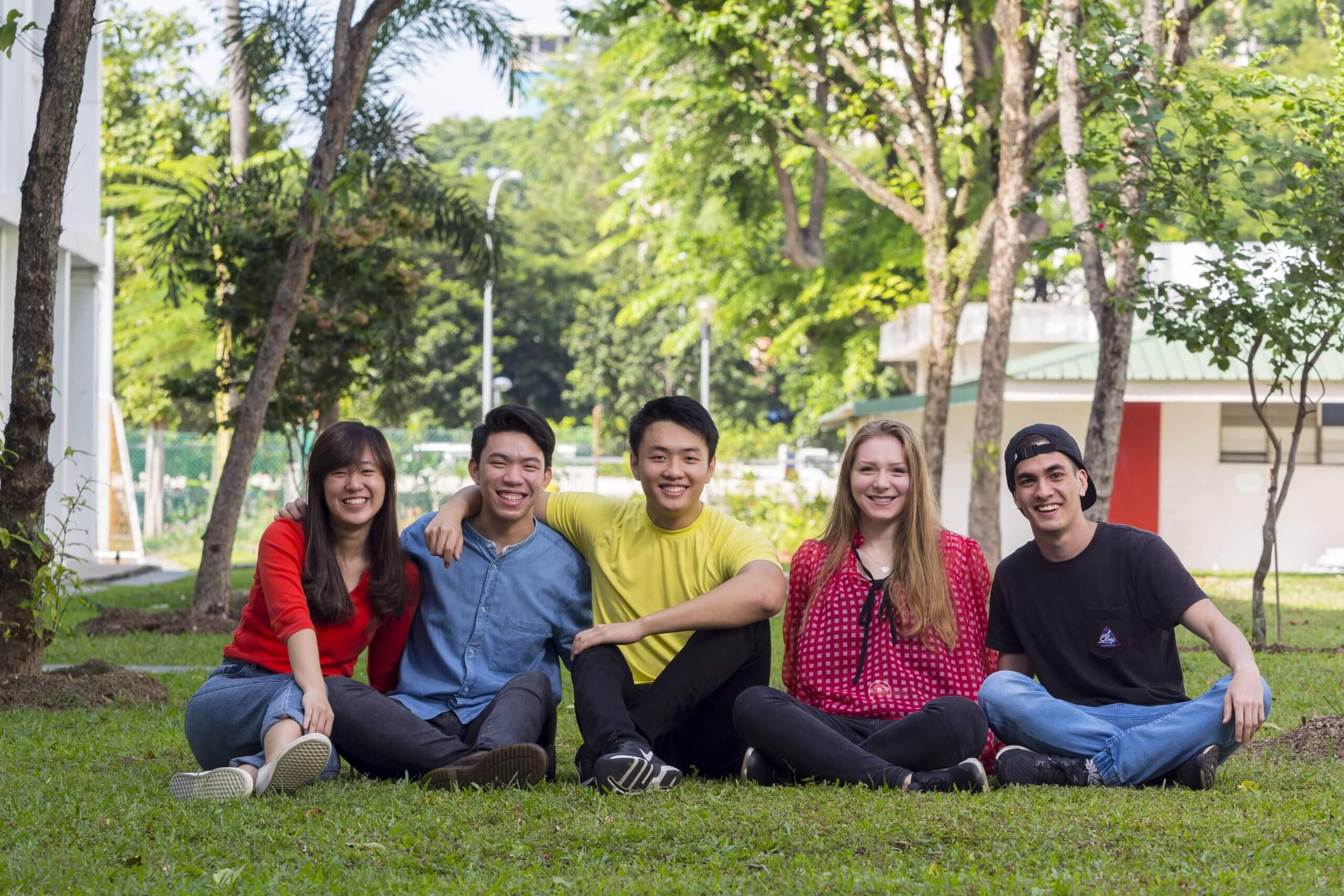 Best of ALL, the Services are Free
Our necessary consultation and advises for the students are free of charge. Moreover, arrangements for overseas university fairs, facilitation with visas, communication between student and institution, and accommodation are some of the other complementary services that we offer.
Frequently Asked Questions
At Hui & Kuah, we help you find the right option of degree, university and courses for you.We have a broad variety of options available for students to sort through and find the right one for them. Be it medical studies, culinary arts, or therapy courses; we can assist you find a university and degree programwhere you can go to study further
Being a novice, you will face several problems and confusions regarding the admission processes and entry requirements in international universities. Hui & Kuah Pte Ltd assists you in getting enrolled in various universities worldwide. Having sent many students for overseas education, we know what it takes to complete documents and apply to institutions on a timely basis.
Step 1- Select a country where you would desire to continue your education. You have several options available, such as Australia, New Zealand, UK, USA, and Canada.
Step 2- Select a course preference and enlist universities in your chosen country that offer your desired program.
Step 3- Find the entry requirements and eligibility criteria of your chosen program and institutions. Complete the documentation for submitting an online application to the university.
Step 4- Hui & Kuah Pte Ltd certifies your education transcripts and helps you get the acceptance from the university.
Step 5- Once you get enrolled in a university, you need to apply for a visa and fulfil all the conditions.
Step 6- After visa acceptance, you are ready to fly to your study destination. Hui & Kuah Pte Ltd help you with travel documentation and accommodation arrangements.
Testimonial
What Our Clients Say